A GLOBAL PHARMA CORPORATION
In 2007, Barbican was employed to design and operate a bespoke supply chain for highly sensitive and valuable shipments to support a multi-million dollar scientific research project.
This required the management of a door to door supply from the USA and Europe to the UK; including inland road transport, customs agency support and both scheduled and chartered aircraft.
The cargo required stringent security, temperature & climate control throughout the journey and to a strict supply program with multiple areas of risk.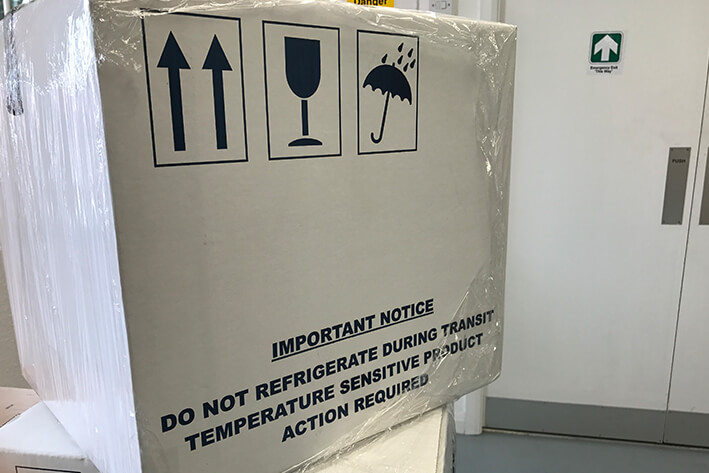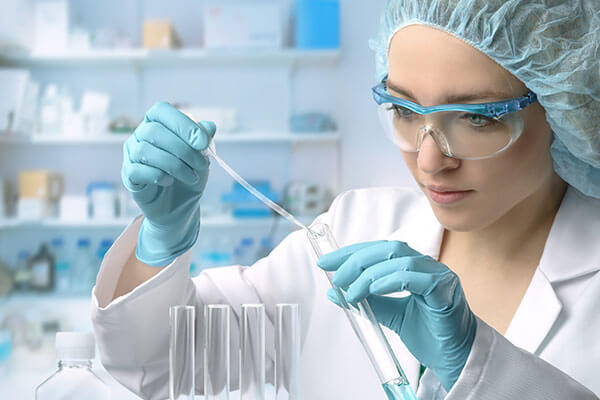 A BIOMEDICAL & LIFE SCIENCES RESEARCH ORGANISATION
In 2008, we were employed to take over the management and supply of logistics services to a newly built science research facility including the management of the delivery of critical supplies to the building and the science project teams.
This ongoing contract, requires the use of many disciplines including UK & International transport, warehousing and the management and transport of clinical & hazardous waste.
We provide close support to senior management providing assistance in designing a range of systems and procedures.
CROs & BIOMEDICAL RESEARCH ORGANISATIONS
Since 2009 we have supplied highly specialised air and road transport services to some of the most important organisations involved in scientific discovery.
Our customers include small and large CROs, global corporations, academia, governmental and charitable institutions who demand a high quality and reliable specialist service provider for the movement of security and temperature sensitive material.
In 2012, we were tasked to establish new air routes between UK and European destinations on a door to door basis for products requiring special handling. This highly successful service continues today.
In 2014, we were contracted by a CRO to take over a critical transport function that had stagnated with a negative impact along the whole supply chain. This vastly improved service continues today.
In 2016, we helped a CRO in Spain to establish a new Avian product supply service requiring highly specialised and bespoke road transport equipment. This services continues and led to our new company in Madrid in 2017 through a merger with a close partner who are able to trace their history in logistics back to 1962. This is a SME with a big future.
In 2017, we were contracted by a Danish specialist supplier of laboratory equipment and consumables to take over responsibility for transporting their products throughout the Nordic region by road and air. This relatively new partnership was a quick success and gave us the confidence to establish our Copenhagen company.
In 2017, we managed the logistics for the major relocation of a laboratory from outside London to central London and were responsible for the transport of very high value equipment and temperature critical materials. This required specialist and bespoke vehicles and the implementation and management of a robust and reliable supply chain to meet a critical completion deadline
In 2018, one of our long standing CRO customers invited us to establish a permanent presence in Ireland to provide air and road courier services and this has led to our newest company and our presence Ireland with a very small presence today, but, an exciting future.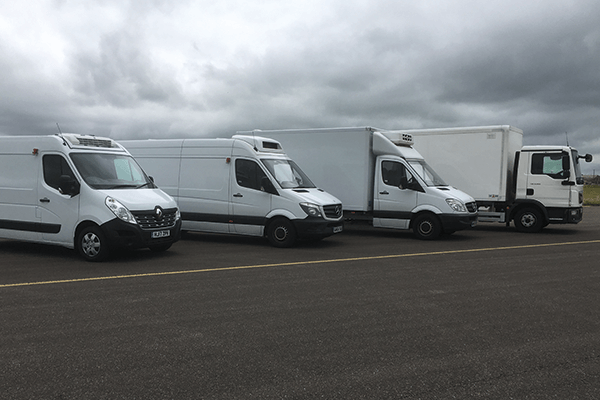 GET IN TOUCH
To find out more about how Barbican Logistics can help you with your specialist distribution please get in touch for more information or a quote